Treasurez For Less
Your Houston, TX Discount Store With Two Huge Locations

Live well and shop within your budget with Treasurez For Less — a liquidation discount store with two locations in Houston, TX. Our mission is to provide homeowners, apartment renters, college students, and other individuals with the budget appliances, household electronics, and discounted furniture they need. Our inventory changes daily and includes everything from home goods to toys, decor items, gifts, and more!ABOUT US
Expect the Unexpected
Every Single Time
Every single trip to Treasurez For Less is a treasure hunt! With retail, brand-name products being continuously stocked — even while you shop — you can find snazzy best offers, brand-name styles, and thousands of surprises at every corner. Regardless of what you're looking for, you can expect to save up to 40% off retail prices. Discover what our Houston discount store has in stock!
SEE WHAT'S FOR SALE
Dependable by the Numbers
Products for Sale
New Customers Every week
Rate Us 4+ Stars
Visit Again
Recommend Us
Visit Our Liquidation Discount Store Locations

Our liquidation discount store is excited to announce the opening of our brand new second location on Westheimer Road! Visit both of our Houston discount store establishments to get double the discounts and access to even more affordable home goods!
ABOUT US

OUR ORIGINAL STORE LOCATED AT
303 Wells Fargo Dr, Ste B7-11
Houston, TX 77090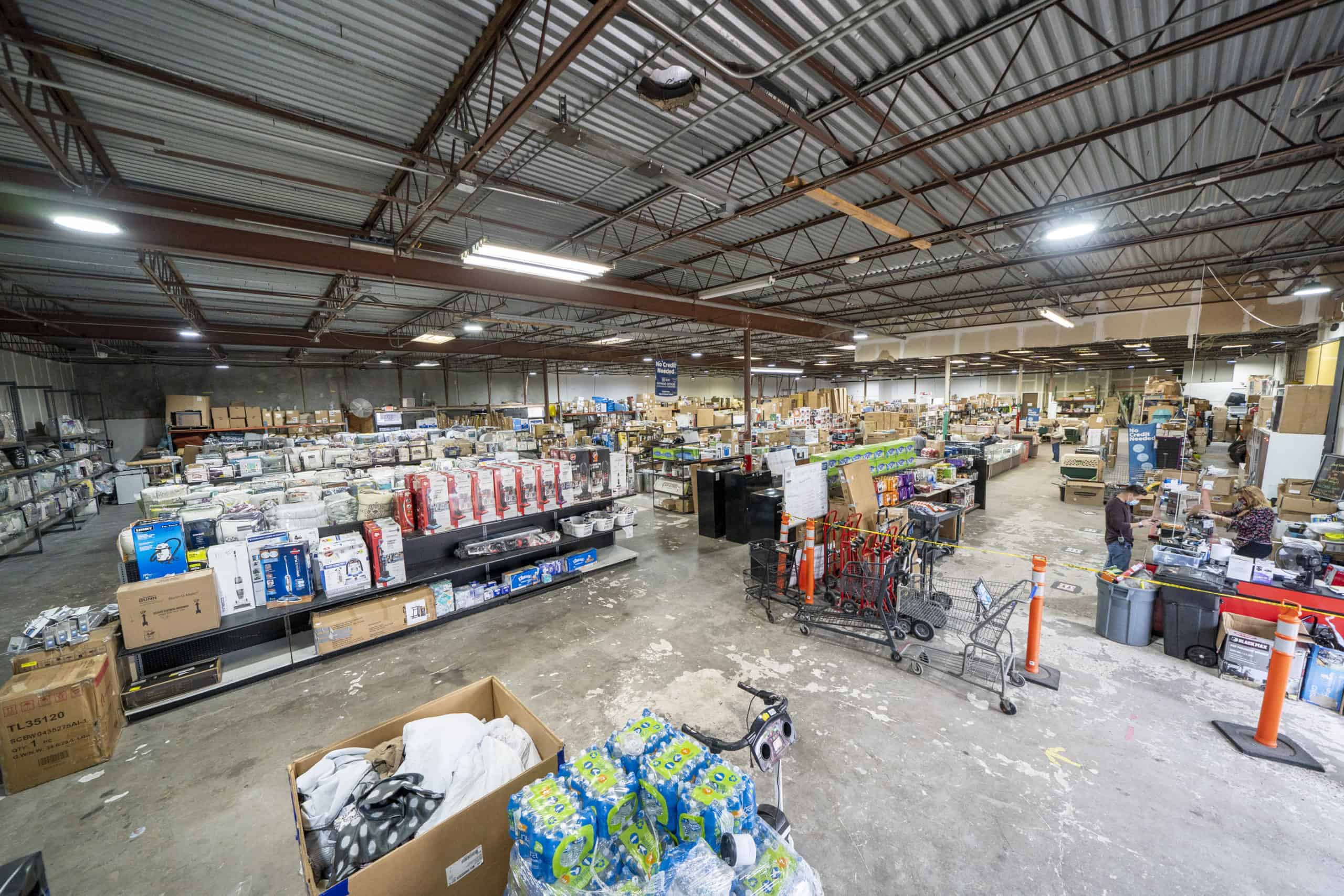 Be sure to follow each location on Facebook and Instagram for daily updates and deals:

OUR BRAND NEW STORE LOCATED AT
14041 Westheimer Road
Houston, TX 77077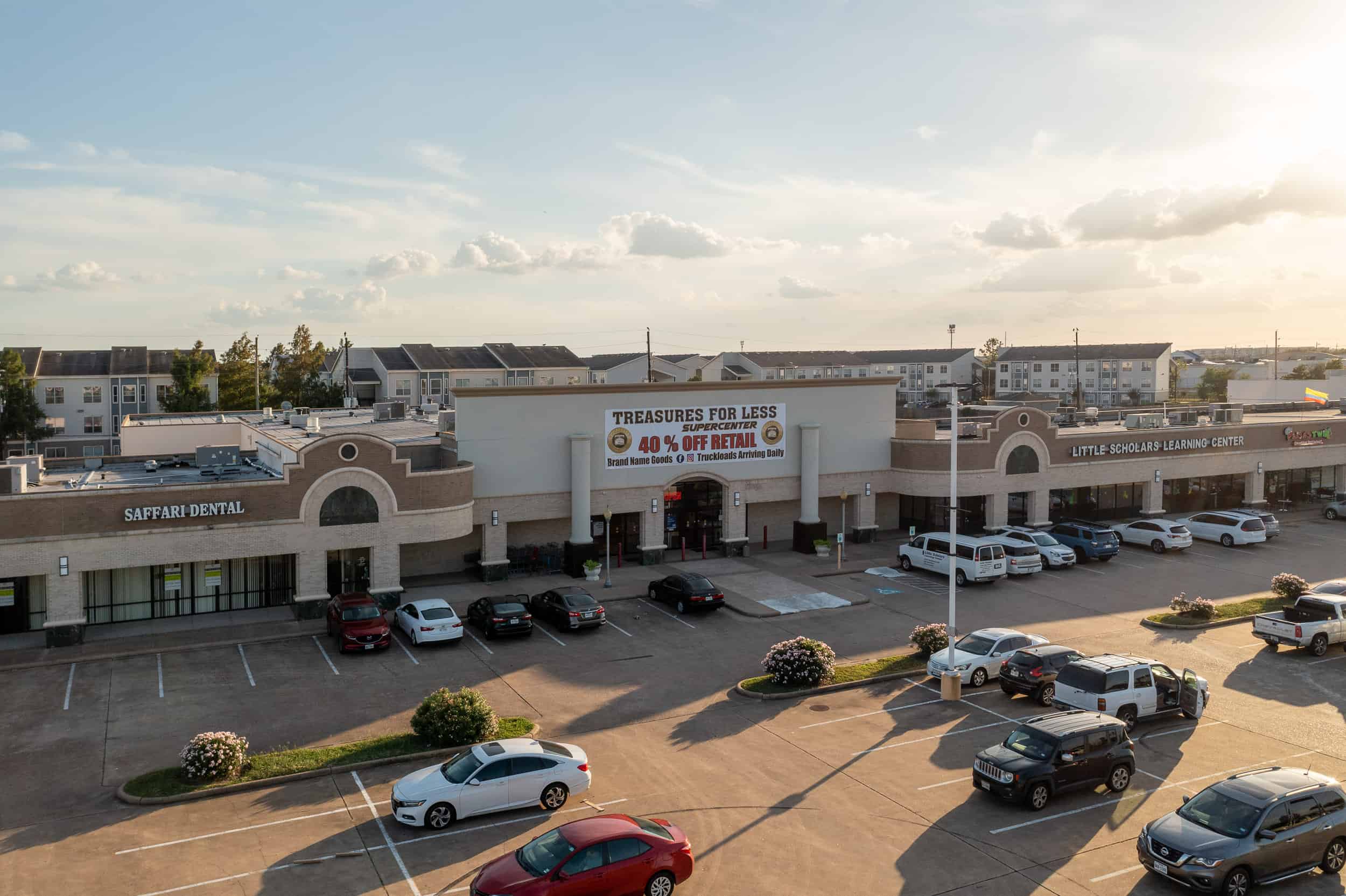 Be sure to follow each location on Facebook and Instagram for daily updates and deals:
Grab More For Less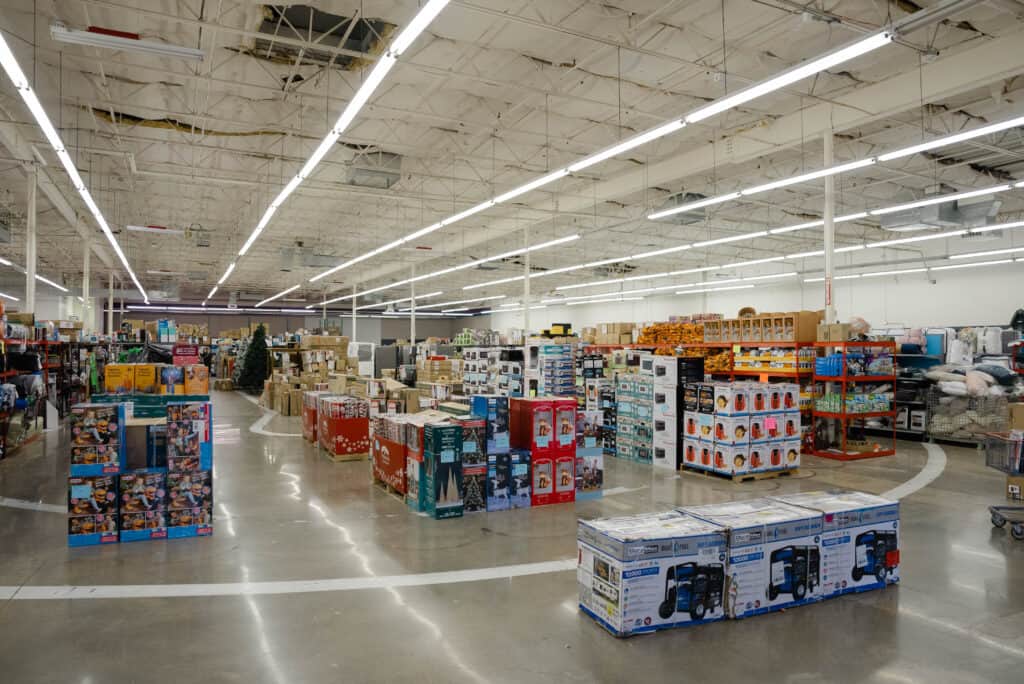 Looking for a great deal without the trendy prices? You got it. We work hard to spot the latest must-haves and work directly with manufacturers to negotiate the best deals! That means you can bag more of the good stuff... without digging a hole in your pocket.
Something Different, Everyday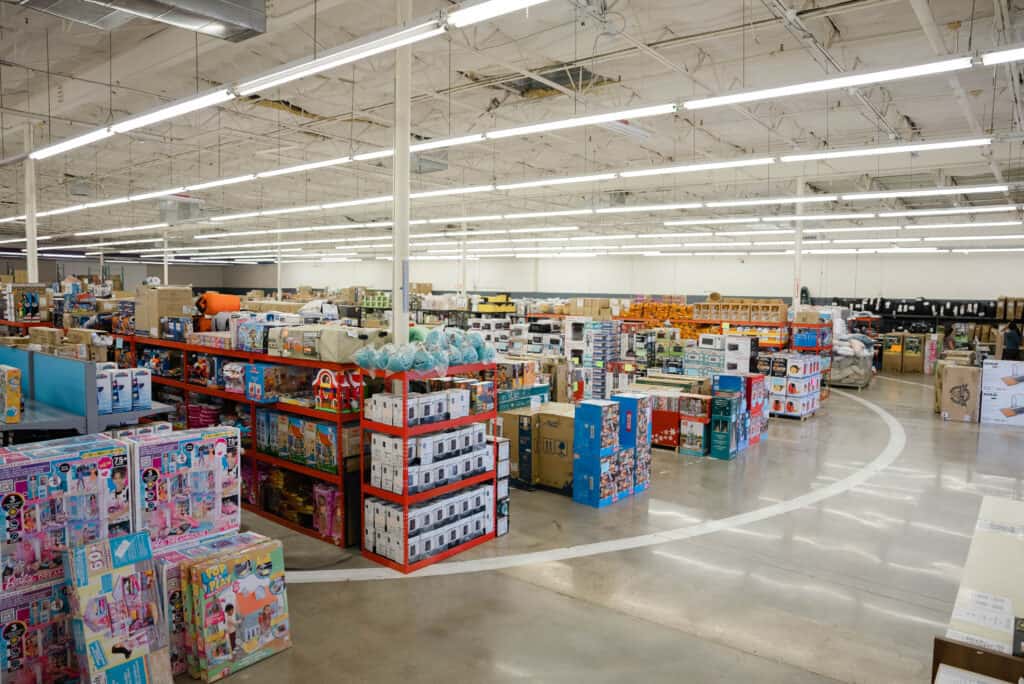 We source the best for our shelves and bring in multiple truckloads daily from all your favorite box stores. Products arrive constantly, even while you shop! Act fast – they won't last.

Find It, Love It, Buy It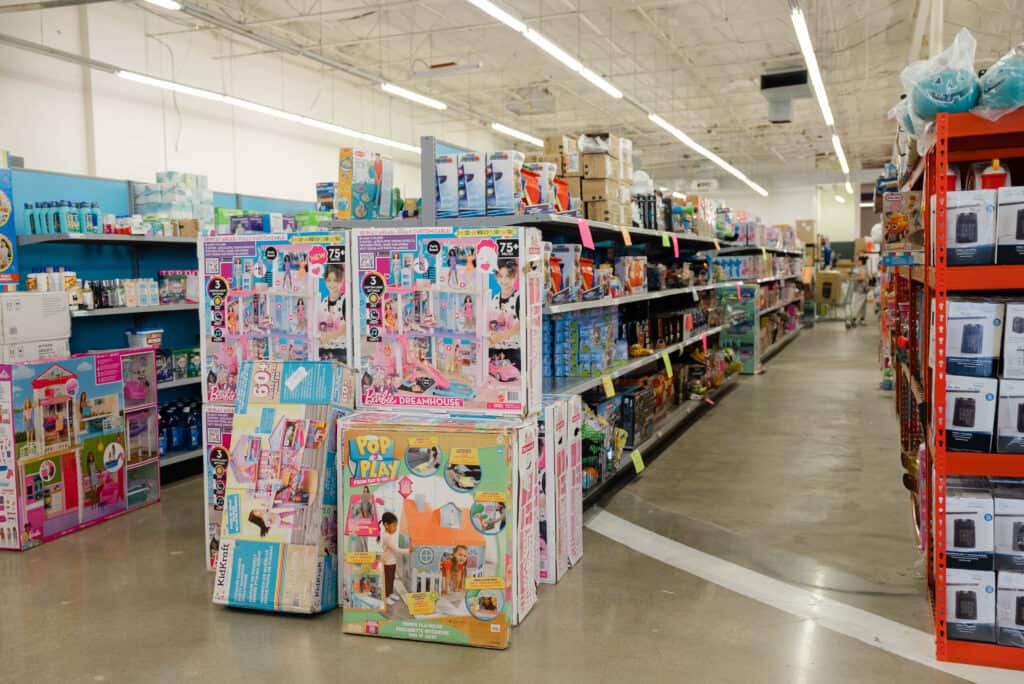 Electronics. Home Decor. Toys. Household goods. All this & more at prices that other retailers struggle to match! With surprises around every corner, it is time to grab that gotta-have-it you didn't even know you needed. At TreasurezForLess, you really can have it all.


What Makes Treasurez For Less Different?
We're big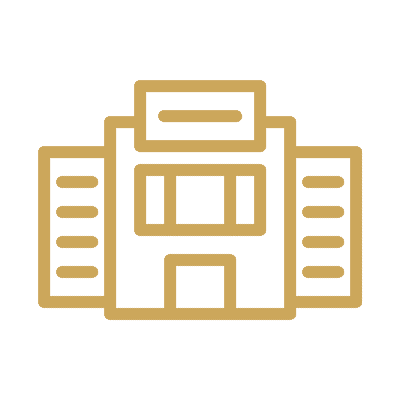 As one of Houston's largest off-price retail stores, we have a tremendous purchasing power.
We Thoughtfully Curate our Selection
We keep a close vigil at the latest must-haves and source only the best for our shelves. In fact, we take pride in working directly with manufacturers to bring you the best deals!
We are Flexible
We make it quick and easy to offer a range of flexible finance options on our products, as well as hassle-free home delivery across the city.
We believe in "no-frills"
We don't boast of fancy window displays, well-shelved fixtures, or decorations. Instead, we keep it simple and focus on what we do the best - passing more savings on to our customers.
Look Out For This Sign
Why wait for a sale or to clip that coupon? Watch out for the Treasure For Less sign and change the way you shop forever! Save every time, with our everyday low prices. It's as simple as that.
CALL US: +1(281) 694-7659
Customer Reviews
We've said it all! Now hear it from our treasure hunters...
Every time I visit the store, there's always something different to check out. It's a marvelous shopping experience, and I don't even feel guilty over my shopping sprees as all the products are quite affordable. I love it when my friends fawn over my new 'treasures' and ask me for shopping recommendations. No surprise I always recommend 'Treasurez for Less'.

They have offers on everything!!! Insane. And even when they don't, the prices are way less than what you'd find in any other store. The products are always 'value for money' and I never had an issue with quality. I've recommended 'Treasurez for Less' to all my friends who live around and they've all been content with the services.

I love how helpful and dedicated the staff is. Despite having a lot of customers around every day, they make sure everyone gets the best of what they came for. They're also knowledgeable of the products they sell and thus suggest the best options. My only (minor) concern is that the store could be a little closer to my place, but they're sort of worth the travel time anyway.

My husband came across 'Treasurez for Less' and suggested that we check the store out. Definitely, one of the best decisions of our lives as it significantly helped our finances. We were glad to get our hands on quality essentials- from appliances to gadgets at great discounts. And the overall shopping experience is also great. We recommend!

Availability of products is an important factor for me when it comes to shopping in any store. I've personally seen how dedicated the store is towards keeping its stocks and providing variety in all the products. Once I couldn't find a particular item I was looking for, and they were happy to notify me when it was back in stock... even offered to deliver it to my place.

I was looking for a place like this in Houston where I could find all utility items at good prices. Unfortunately, earlier I either had to spend a lot of time hunting for deals or compromise with quality to get stuff in the budget range. 'Treasurez for Less' takes away all that hassle and I couldn't be happier with their services.

Everything is in one place- from general equipment I need or home appliances and that too at the lowest possible prices. I'm relieved that I no longer have to bicker with retailers or spend hours scouting for discount coupons online. The bargains are easy and yet there's no compromise made on product quality.

I was a bit surprised to hear the big discounts they were offering, some as much as 40%. Thought it was some sort of a marketing gimmick but turns out they do offer great bargains on all the items. I buy most of my household utility items and other products from Treasure for Less and have been immensely satisfied with the value.

What I love is that they're all about offering value and don't compromise it for pomp and show! I'd be lying if I said I wasn't a bit hesitant to visit and buy some appliances when I was a first-time customer. But now I don't go to any other store for something that I can get at 'Treasurez for Less'. They really live up to their name.

I remember I was occupied with all the preparations for my son's birthday party and forgot to pre-order his gift toys. My neighbor had recommended the TreasurezForLess store and I'm really glad she did. They not only spoilt me for choices but also surprised me with their variety of closeouts and bargains that you will be hard-pressed to find anywhere else. I'm now a regular customer and quite satisfied with their offers.

At TreasurezForLess we're always ready to listen
We always like to hear from our customers! Have a question that you need to find an answer to? Want to share your feedback, comments, or complaint about our Houston discount store? Or just want to say hi? Simply reach out to us and we're happy to help! Feel free to fill out your information in the form down below as well and we'll get back to you as soon as possible!
Start Treasure Hunting With Treasurez For Less Today
Get everything you need for your home, office, living room, and family members with our two Houston discount store locations! Visit us every single week for a brand new selection of affordable goods!
Phone us on
General inquiries *
+12812540086
Write To Us
Treasurez For Less
303 Wells Fargo Drive Suite
B11 Houston TX 77090
Connect With Us
Like Us On FACEBOOK